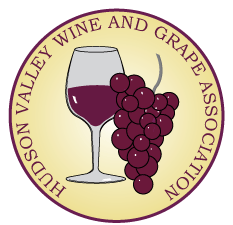 2014 Annual Meeting, February 13.
Schedule of HVWGA events:
Monthly peer review  wine evaluations
January: Chardonnay & Seyval
February 19, at Benmarl Winery, 6PM, Riesling, Traminette, Gewürztraminer
March 19, at Benmarl Winery, 6PM, White Hybrid Blends, Cayuga, Vidal
April 22, at Benmarl 6pm  Sparkling wine & cider
May TBD, hybrid Reds, Dechaunac, Marquette, Frontenac, Noiret, Baco
June TBD, Cabernet Franc, Pinot Noir, Gamay, Merlot, Cab Sauvignon
July TBD, Red Blends
August TBD, Port, desert, Fruit, Sherry wines
Workshops
Tannin Management
Fortified wine production, Port & Sherry
Blending for Balance
 Hudson Valley Wine Competition, September 6th, Duchess Co Fair Grounds
Deadline for Entries, 8-1-2014
Volunteers needed to work the Judging, free admission to HV Wine Festival & lunch.
Grape Leaf stem (Petiole ) Analysis
Total nitrogen, phosphorus, potassium, calcium, magnesium, sulfur, zinc, copper, iron, boron and manganese. Free to HVWGA members. One per paid up Member, limit of 20 total samples. Additional samples from members at $24 per. Members responsible for collecting petiole samples at full bloom, 80% cap fall. HVWGA will collect and ship samples.
HVWGA Yearly Dues, $25, submitted no later than 3/31/14.
All events are free to members with paid up dues. Event price for non-members $15 each.